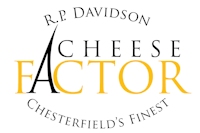 R.P. Davidson is a long established traditional cheese factor based in Chesterfield, historic market town, famous for its "crooked spire", the parish Church of St. Mary and All Saints.
Site optimised for 1024 x 768 resolution



We are now members of the Guild of Fine Food - click om their logo below to view their website.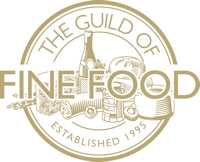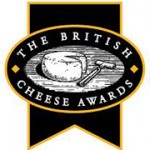 Do also look at the British Cheese Awards Masterclasses here.
Do have a look at our Wedding Cheese Cake page for something entirely different - a cheese wedding cake constructed from whole cheeses!
Specialising in English and Continental cheese
From our Market Hall shop, we also sell fresh bread, sandwiches, pork pies, pastries and our ever popular locally made oatcakes.
For our Cheeseboards (cheese selections), please download our leaflet here or here for the Christmas Special Cheeseboards.
Browse through our website to find details of the products we sell, from our wide range of cheese - traditional English, English blue, British additive, goat / sheep milk, French, other continental cheeses and other associated items - through to our speciality "celebration" cheese cakes. Follow the link to Wedding Cheese Cake or to Celebration Cheese Cake for this delightful new approach to "cakes" for a special occasion.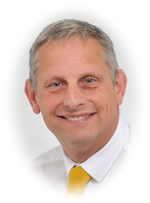 In our proprietor, Simon, we have a wealth of experience in selecting, sourcing, storing and serving the best of English and Continental cheeses to both the general public and to the trade. Our staff are all knowledgeable in the field of cheese and will be happy to advise you.

We are conveniently placed in North Derbyshire, adjacent to the Peak District National Park and within easy reach of Sheffield and the rest of South Yorkshire. If you have the opportunity, why not visit our wonderful market town of Chesterfield, the extensive open market and the refurbished Market Hall.

Of course, no such visit can be complete without walking into our shop,taking in the aromas, viewing the marvellous extensive selection of cheeses, and perhaps even purchasing some to enjoy with your family and friends. "Don't quibble, ask for a nibble", prior to making your choice. If you're local, consider coming to one of our Cheese Tasting Evenings.

In our selection of French Cheese, you will find some from products from the area surrounding Chesterfield's twin town of Troyes. In particular, there's our Chaource cheese . In due course, our website will feature our French connection. One new addition to our product lines is Pete Welbourne's award winning Lincolnshire Plum Bread excellent with our cheeses.
If you think you might be interested in one of our Cheese Wedding Cakes or Cheese Celebration Cakes, why not have a look at some of the examples and forms of construction.
Simon is available to give talks to groups such as W.I. He will speak for around 1 hour and bring samples for members and guests to taste. If you are interested in one of these talks - spent tasting and learning about different cheeses, please telephone him on 01246 201203 or 07970 281717  or pop into the shop to discuss.
---
Hairy Bikers Visit
In April 2009, the Hairy Bikers, Si (Simon) King and Dave Myers visited our shop. See some photos.
---
Peak FM
Congratulations to Peak-FM on it's 10th birthday !  See photo with our cheese celebration cake here. See also a movie clip of a visit to the shop in January 2012 !
The 2010 Friday 4th June show was from our shop. Also, last year, Becky Measures from Peak FM Breakfast show "lost" the challenge with Sean to have to shout "Pound a Bag" outside the shop. See the YouTube footage. Also see our Show Photo page for some still images of both occasions.
---
Food Fairs & Photos
We exhibit at a number of local food fairs including Belper in July and December, Ilkeston in May and October, Rotherham in September and the newly established Festival of Food at Hardwick in May.. Browse some photos from our previous show and food fair activities.

We are also providers of Ploughman's Lunches to the Annual CAMRA Chesterfield Beer Festival at the Winding Wheel in February, to the CAMRA Chesterfield Market Beer Festival in October half term and to the Round House Rail Ale festival in May.
Facebook

Photo Galleries

We now have pages on Pinterest where we display photos, but where you also can submit your photos relating to our business
---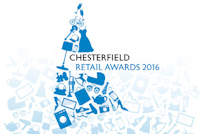 * Winner 2016 Retailer of the Year
* Winner 2016 Independent Retailer of the Year
See photos here.
---
Where to find us
Mon. to Sat. 7 am through 5 pm at:
10 The Market Hall, Chesterfield
Derbyshire, S40 1AR
(Use postcode S40 1TL, and house no. 1 for Satnav)
Tel. 01246 201203
Mob. 07970 281717
E-mail:- sales@cheese-factor.co.uk
You will find us on the North side of the Market Hall, in one of the external facing units, opposite the old Post Office (S40 1TL above).
View a Google map showing how to find the market hall area.
Please note we do not normally operate a mail order service - except for Wedding and Celebration cheese cakes.
If you've travelled to our shop from afar, never fear, we can vacuum pack your cheese purchase to extend its quality and freshness.
---
Hartington Stilton
We are partners in a joint venture to manufacture Stilton once again in Derbyshire. - commenced in late 2012. Link to our webpage or our Hartington Creamery website for more information.
---
---
New Shop Opening
Follow this link to read the Chesterfield Post article. A photo gallery of the opening by the Mayor and Mayoress and the shop can be viewed here.
Our new shop has been designed and fitted out by Kapco developments, a local firm.